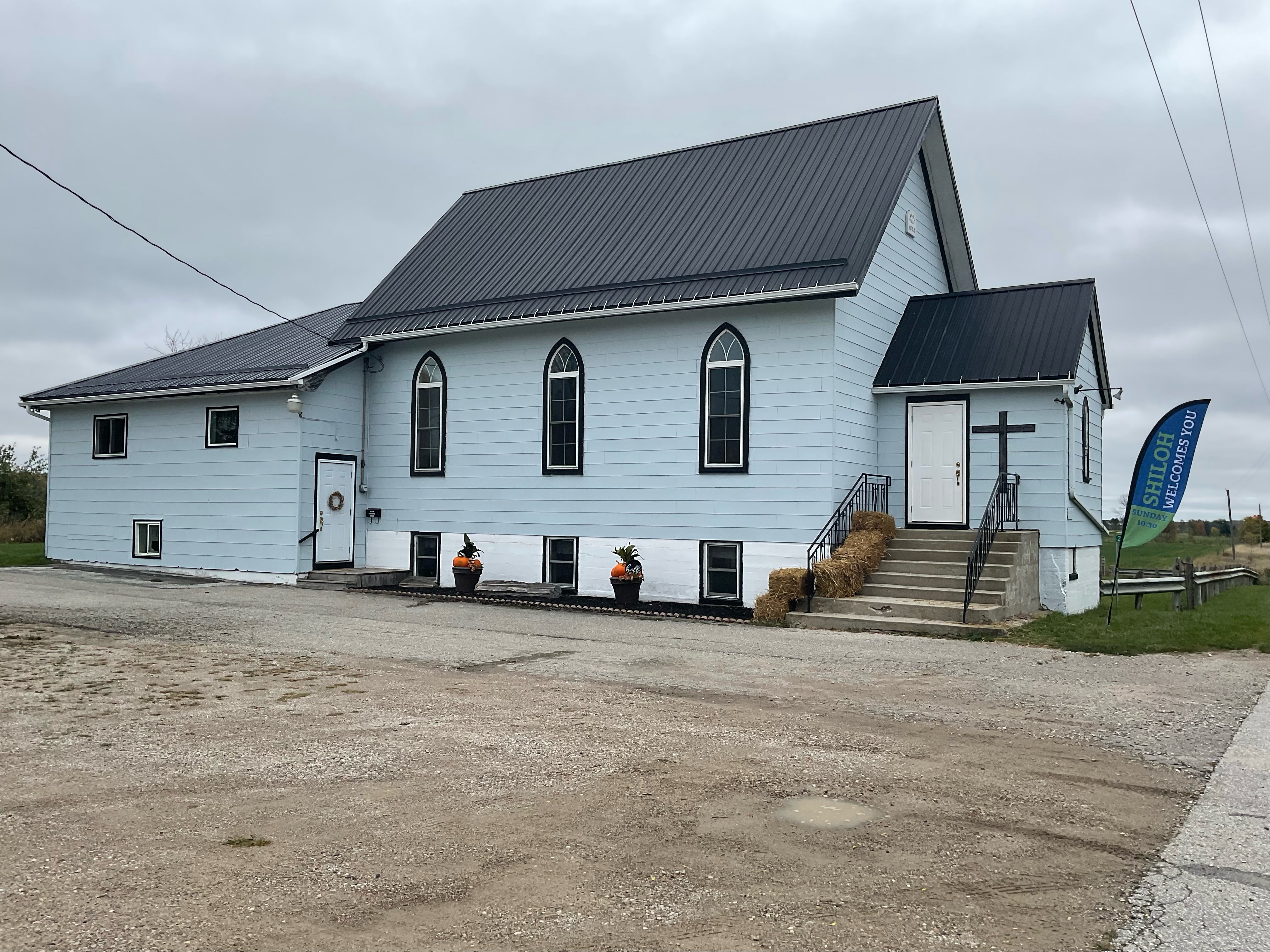 Address:
2228 Bruce Road 20
Tiverton, ON N0G 2T0
Mailing Address:
2228 Bruce Road 20
Tiverton, ON N0G 2T0
Phone:
705-718-5679
Email:
Website:
www.shilohcc.ca
Pastor:
Pastor Mark LaRonde
Worship Services:
Sunday at 10:30 am
Sunday School:
Sunday at 10:30 am
Midweek: "Weekly Bible Studies"
For more info on weekly Bible studies contact Pastor Mark LaRonde at www.shilohcc.ca/.
Directions:
From Highway 21 along Lake Huron:
Take Bruce Rd. 20, just south of Underwood, and go east about 7 km. Shiloh is on the left.
[ Google Maps ]